ANNOUNCEMENTS
Field Paint Only
Hours of Operation
Saturday 9:00 a.m. to 4:00 p.m.
Sunday 12:00 p.m. to 4:00 p.m.

NEWS FLASH
April 26th th, 2014 - "KING OF THE HILL" at First Strike Paintball
Pre-Reg Entry & Air $20.00
Paint: Valken Fate $45.00

FIND MORE DETAILS ON OUR FACEBOOK PAGE!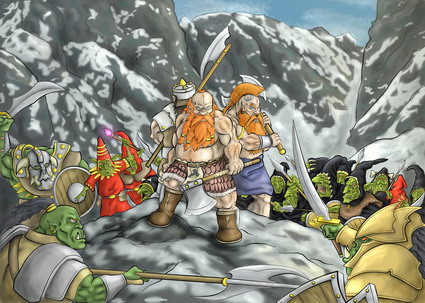 Do you and your team have what it takes to be crowned "King"?

Looking for three teams to anchor this event; Teams must have at least 10 players. All other players will be placed on one of the three anchor teams in order to create three equal sides. We will then play a series of attack and defend flag games with a two to one ratio ( two attackers per one defender) the team with the best combined time will be crowned King!

Scenario & Big Game Accommodations
***Need a Hotel go here to see our listing of local Hotels in the area: HOTELS
***Tank Friendly Field must show proof of Insurance. Tank driver and walker will be comp'ed into the game as well as both Commanders and XOs.
***RV Camping at Canterbury Showplace RV Park 352-472-6758 $28.00 per night.



MISSION
To insure every CUSTOMER has an "EXCEEDS" expectation time at the game of paintball. This translates not only into a "FUN" time but one that challenges every level of competitiveness.
Church Groups, Birthday Parties, Athletic Teams (Basketball, football, soccer, swim team, etc.) Boy/Girl/Cub Scouts, Bachelor Parties, Fraternities, Sororities, Corporations, Team Builders, and Walk-ons. It is also provides excellent training for Stress Management, Leadership, Strategic Planning, Tactics, Teamwork, Crisis Management, Decision Making, Problem Solving, and Delegation.
It does not matter whether you are young or old this is a SPORT for "ALL AGES." The employment of strategy, tactics, teamwork, and the ability to "outsmart" the enemy is just the beginning. To win a team must utilize all of its resources, remain calm while under attack, and implement plan "B" when plan "A" is not going as planned. The "Art" of WAR at its best where everyone is a survivor at the end of the day; only to return again to prove they are worthy and HAVE GAME!
You can bring your own equipment or rent (see pricing for details) ours. The equipment consists of: an Approved Safety Mask, Paintball Gun (marker), Hopper, and Paintballs.

Prior to playing on the field you must attend a safety meeting and sign a waiver. If you are under the age of eighteen the waiver must be signed by your parent or legal guardian. It is suggested you wear Dark Clothing - it is harder to see you as a target by the enemy. If you wear a white T-Shirt expect to be a BIG TARGET since everyone can see you! Most importantly, bring a good attitude and be prepared to have a GREAT TIME!
Copyright © 2007-2011 FirstStrike Paintball